Paid Addons Support Forum Only
Please note, that here we only support Paid Addons issues and questions.
gVectors Support staff works from 6am to 6pm (GMT+0)
All questions related to wpForo and wpDiscuz free plugins should be asked in the corresponding plugin support forum:
[Solved]

Ads Show Black Box - No Ad Shown
Hello,
I just purchased all of your addons for wpForo (great job, by the way!).
However, whenever I try to show ads, I get a black box instead of ads (I am trying to use Google AdSense).
I flushed cookies, cache, etc.  nothing changed. I am sure the Google Ads code is added properly.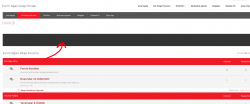 I noticed that when I add ads, forum pages are trying to load continuously (the whole page loads with a black box in the ad area) - and when the ad is removed, they load instantly (with no black box, obviously).
How can I solve this?
Thanks a lot!
Could you please confirm that you use the Text mode of the editor when you insert the ad code? Delete the inserted code switch to the Text mode and insert it again. The code inserted in Visual mode is already damaged.  Please see the screenshot: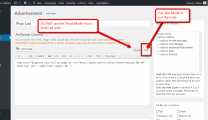 I'm having the same issue. Yes I inserted the ad code using the "text" tab. Something in one of your more recent updates must have caused this issue because it used to work great. Here is a screen shot showing how the ad displays. I'd like to mention that I had to disable the plugin because of this delay in loading the page which it causes. Please Help.