Move to a page not post?
Hello,
I had found it.  I checked all the post types and it still does not work.  It still only seems to look up posts and not pages.  Here is a video record:   http://files.motionmastertemplates.com/wDCjX84
Thank you and have an amazing day
That's strange... All works fine on our end. Are you sure comments are enabled for your pages? I mean these options: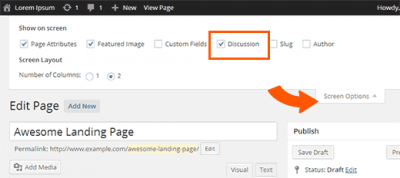 The only way we can debug this site specific problem is having admin access. Please send admin login details to support[at]gvectors.com email address if you'd like us to fix this issue.