Description
User Notification Bell
Two options of user notifications are available. You can put the notification bell in the main menu using %wpdiscuz-bell% shortocde as a Custom Link URL and any phrase as the Link Text:
This menu item will be replaced to a notification bell on the website front-end menu:

You can display the notification bell on the top admin bar as well:

The notification bell keep checking and updating new information to website visitors and users. It helps to increase user engagement and keep users on your site. They receive notifications when:
someone votes on the user comment
someone follows the user
someone rates the user post
someone mentions the user in some comment
someone replies to the user comment
someone comments on the user post
a new comment is left on the user subscribed post
a new comment is left by a followed user
the user comment is approved
Web Push Notifications
As a second option, you can enable Web Push Notification generated and controlled by browsers. This kind of notifications are displayed on the screen even if you switched to another tab or minimized the browser window. More information about the Web Push notifications…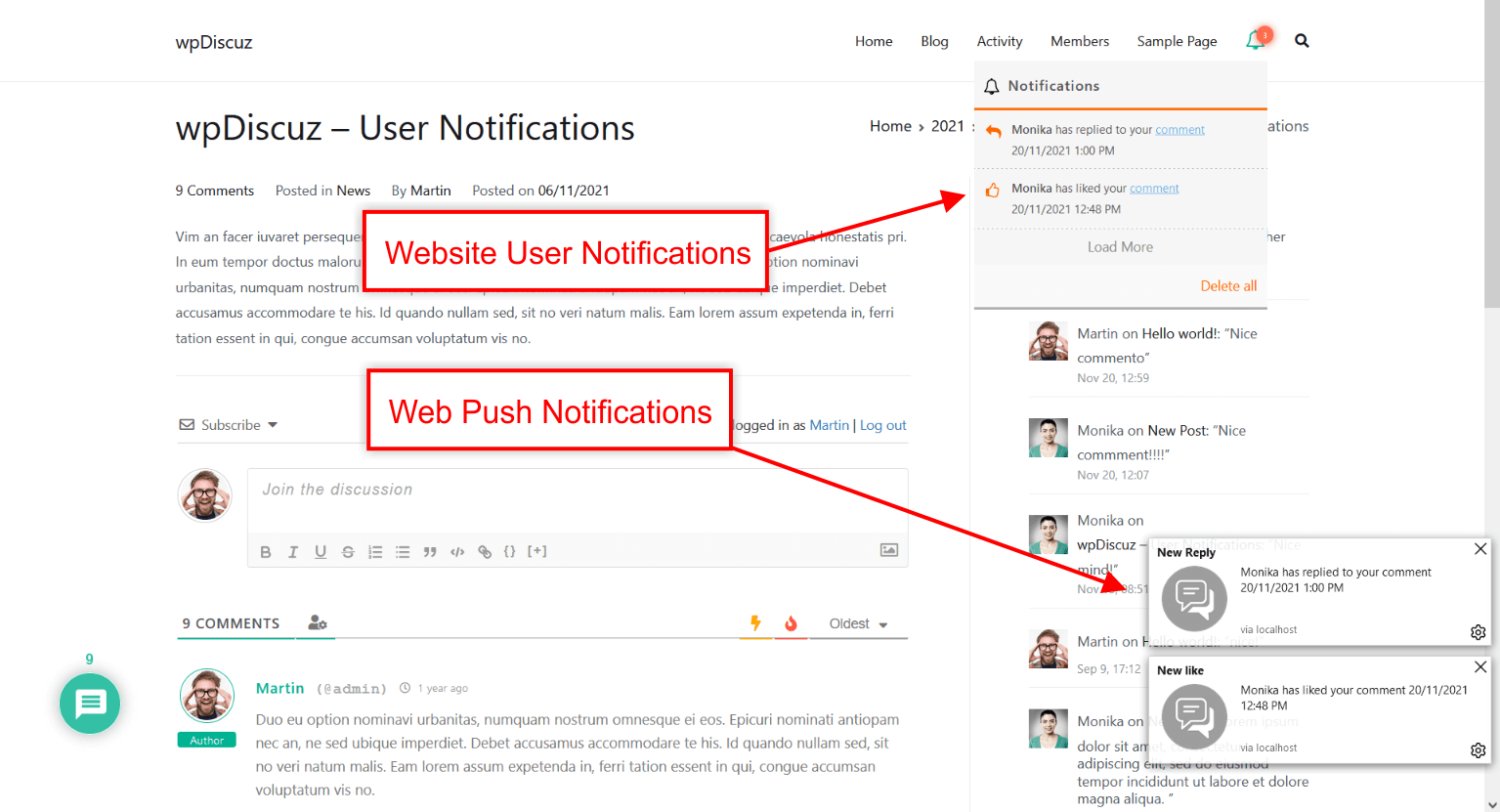 Dashboard Settings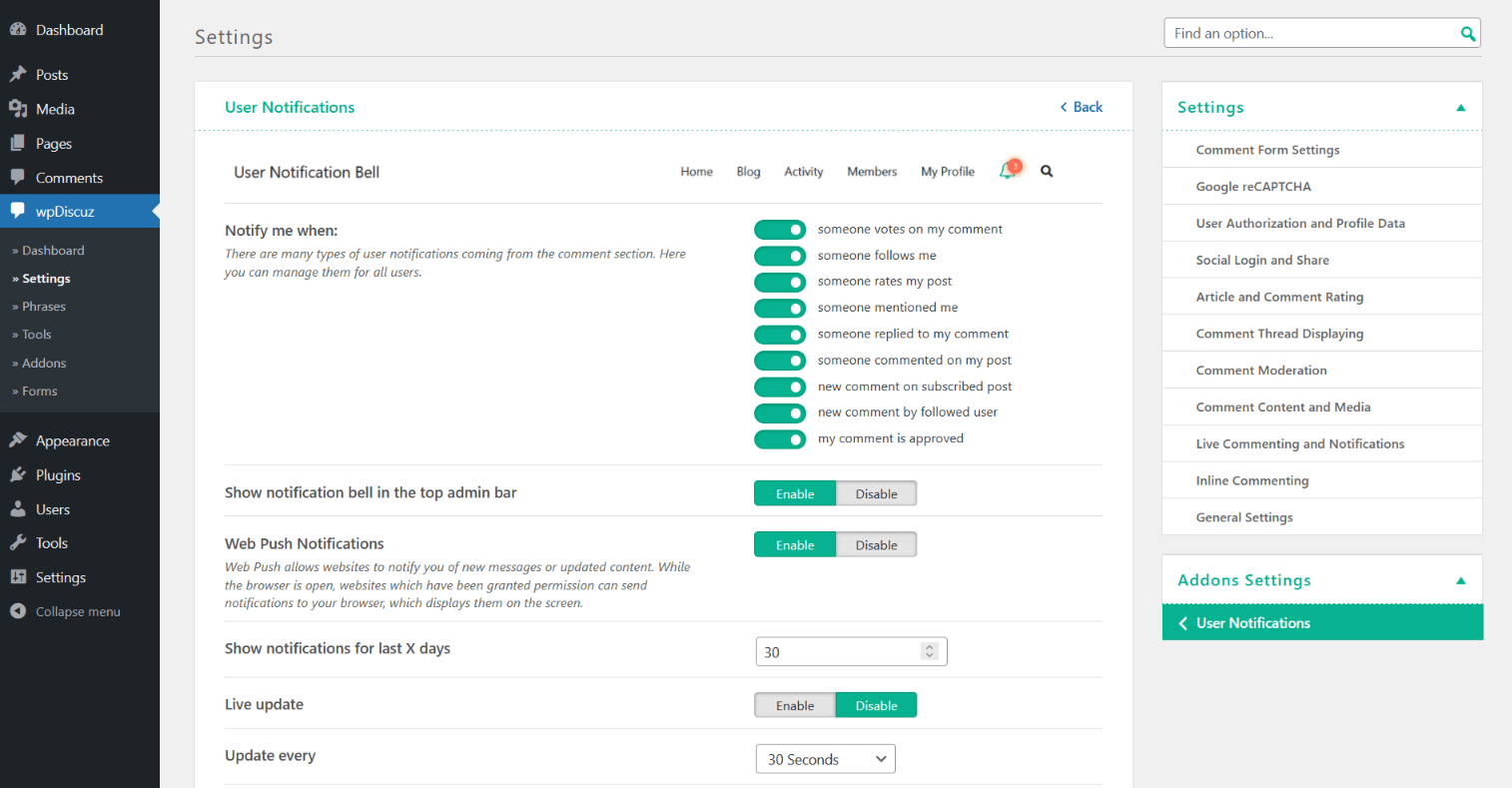 Installation and Configuration
This addon installs like any other plugin for WordPress.
Access to wpDiscuz User Notifications addon is provided immediately after you've paid for your order. Upon completing registration/checkout, you may log in at gVectors.com. We will also email you after registration/checkout, with a link to the login page. Then download the installation package.
Navigate to

Dashboard > Plugins > Add New

admin page and upload addon ZIP file, then activate it.
Once the plugin is active, go to

Dashboard > wpDiscuz > Settings > User Notifications Tab

to begin configuration…
It'll ask you to activate with license key you got via email or in your account page, just insert the key and activate it.
If for some reason you cannot install this plugin using WordPress plugin upload system please do that with this alternative way. Unzip, and then upload the /wpdiscuz-user-notifications/ folder to your /wp-content/plugins/ directory using an FTP application like FileZilla; or any other FTP program is fine also. Make sure you have not double /wpdiscuz-user-notifications/wpdiscuz-user-notifications/ directories nested inside each other, please correct this before you continue. Then in WordPress, go to WordPress Dashboard > Plugins, and then activate the wpDiscuz User Notifications addon.