Paid Addons Support Forum Only
Please note, that here we only support Paid Addons issues and questions.
gVectors Support staff works from 6am to 6pm (GMT+0)
All questions related to wpForo and wpDiscuz free plugins should be asked in the corresponding plugin support forum:
myCRED Badges are displayed even though they are deleted ?? [HELP]
I just bought your plugin and I thought I'd try this badges feature right away When I just created my first badges for a test and manually assigned it to one of my users, I noticed after deleting the badge that it was still under his user description and in the comment Avatar line of him. How can that be ?? How can I fix this?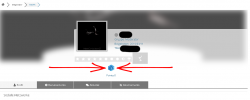 Hi @cyzzio,
We've checked this and found that the issue comes from the myCred plugin. You should ask this question to MyCred plugin support.