Paid Addons Support Forum Only
Please note, that here we only support Paid Addons issues and questions.
gVectors Support staff works from 6am to 6pm (GMT+0)
All questions related to wpForo and wpDiscuz free plugins should be asked in the corresponding plugin support forum:
Pinch and Zoom on Mobile Lightbox
How do we enable mobile users to be able to pinch and zoom when they select a lightbox image?
Hi @xmla,
I'm sorry but I don't follow you. Do you use the Advanced Attachments addon?
The lightbox comes with this addon and when you tub the image it popups images. You can see it on the demo forum: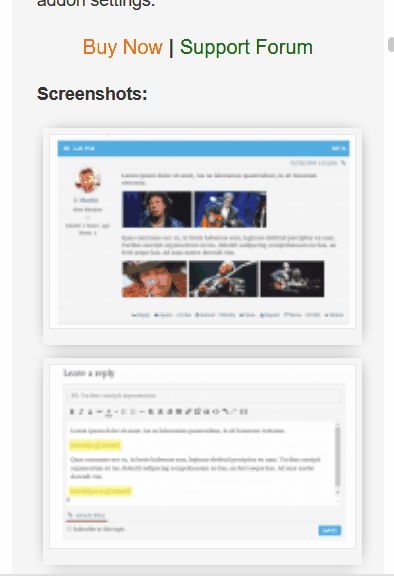 On mobile devices like iphone, you can pinch and zoom images or web pages to enlarge or shrink. This functionality is missing from the attachments plugin when using the lightbox.
Is it not using photoswipe?  That supports pinch and zoom.  Do I just deactivate the attachments slider and add a post type to photoswipe to use lightbox with photoswipe wordpress plugin?