Hi Team, 
We tried to apply a forum list ad in a specific forum but it does not display.  The ad only works if we select the "Forum" option which applies to all.
We expect the setting above would display the ad in this area, but nothing has come up.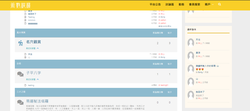 Could you please guide us what's the proper setting to make the ad to be displayed in a specific area?
Please find the URL for reference: https://www.fengshui-onesix.com/community/
Cheers, 
Brian