Paid Addons Support Forum Only
Please note, that here we only support Paid Addons issues and questions.
gVectors Support staff works from 6am to 6pm (GMT+0)
All questions related to wpForo and wpDiscuz free plugins should be asked in the corresponding plugin support forum:
Topic starter
16/04/2020 11:54 pm
I can't see the icon for Inline Commenting. I use the latest wordpress and gutenberg. The icon captured by your manual is nowhere. What with this?
Hi @vit-hofman,
You can create Inline Feedback button for any part of your article text using the Gutenberg block editor. Just find the Inline Feedback button and click it.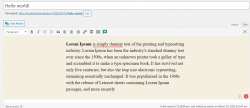 This feature is an interactive article reading option with the author's questions and readers feedback (comments). Once a question is added in the article editor (backend), on article (front-end) readers will see a small comment icon next to the text part you've selected.
More info here: https://beta.wpdiscuz.com/docs/wpdiscuz-7/plugin-settings/inline-commenting/#display-filter-button-to-load-inline-feedbacks
Topic starter
17/04/2020 5:38 pm
@elvina No, I can't because I don't see any icon to add.
What is your editor in the picture? this is not a classic gutenberg? For sure I'm sending pictures from my website.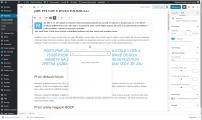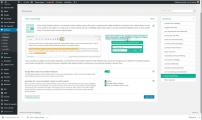 What is your editor in the picture?
This is the classic editor, you can download it here: https://wordpress.org/plugins/classic-editor/
Regarding the Gutenberg block editor, you can also download it from here: https://wordpress.org/plugins/gutenberg/
After activating this plugin, you can find the feedback icon by simply click on the "+" icon. Please see the screenshot below: