Facebook logina and Facebook share not working
We've checked your website, you have some js errors that caused the issue (screenshot below). Once you solve the errors it'll work fine.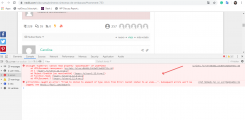 This is something specific on your website. We don't find such an issue on our test sites thus cannot guess which of your active plugins caused the issue. You should deactivate the plugins one by one to find the problem maker.
Don't forget to press CTRL+F5 (twice) on the frontend each time before checking.