[Solved]

Known Member Still needs approval after ten posts, but no one else does.
woke up this morning, and some guy had spammed my forum, new Member, signed up and spammed whilst I was asleep.
at the same time, I have a regular known user, who has over ten posts, and has been promoted in the forum as I know him IRL. His posts still need to be approved before they are seen?
one, how do I make sure I don't have to approve his posts, and two, why can he not post, but a new Member can come up, AND post links? 
Hi @percysgrowroom,
This issue is related to the wrong configuration. 
First of all, check the value of the "User is New (under hard spam control) during first X posts" option. 
And set yes value for the "Posts must be manually approved" option. 
I'd also suggest you increase the value of the following two options: 
Spam Suspicion Level for Topics
Spam Suspicion Level for Posts
All those options are located in Dashboard > Forums > Tools > Antispam admin page.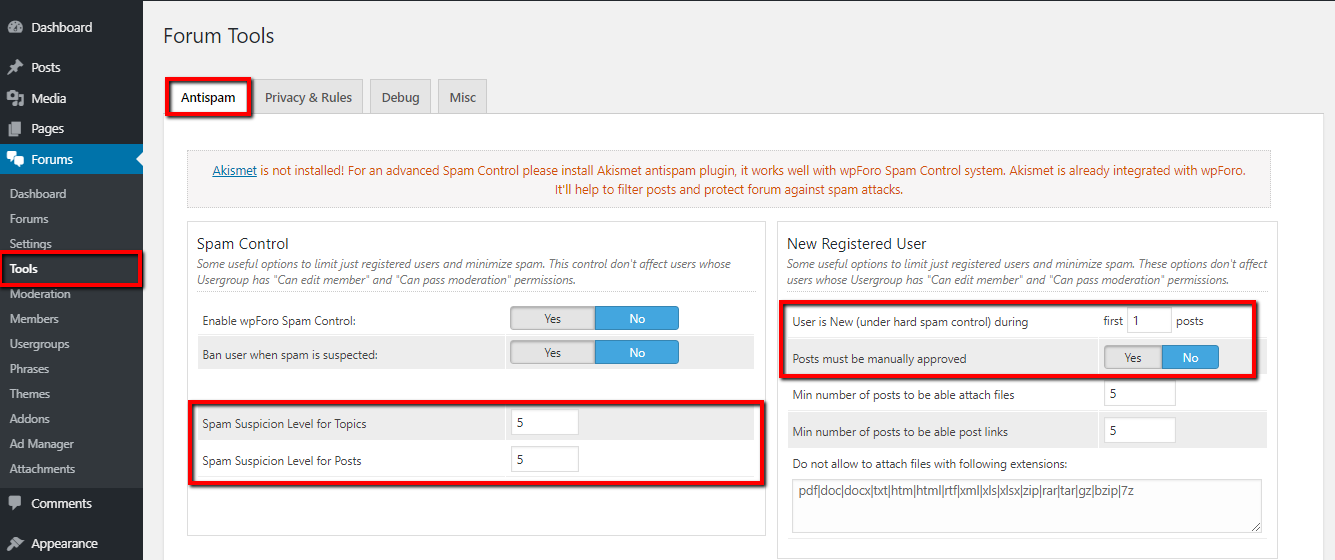 There is a special "Can pass moderation" CAN/permission. You should make sure it's checked for the users in special usergroups, e.g. Registered. 
For example in regular Registered Usergroup settings: