Pagination?
Is there any chance we can have a modification the attachments interface so it paginates.
My site and membership individually produce a lot of images per person. When a member loads the attach interface it takes quite a while to load all of their images into the interface and then you end up having to scroll down what seems like an endless, massive list.
It would be far better to chunk this int0 say 50 images per page.
Hope this will be considered and I would think I'm not the only one who might find it of use.
Best Regards
https://www.radios-tv.co.uk
Hi three months have passed, I hope you don't mind me asking but is there any update to this request, please?
Adding images is becoming quite a problem for some individuals on my forum and the problem is only going to get worse as time passes and more get added.
For example I have 700+  uploaded and when I try to add another it takes quite a significant amount of time for the interface to load all of them before I can use the interface. As mentioned in post #1, If the interface paginated, this would negate the problem and what's more its logical to do so. 
On my previous PHPbb3 forum before moving to WpForo, it was not unheard of for engineers to have individually uploaded 5,000+ images. That s/w paginated the members image library, can you imagine waiting for those to load without pagination?
This post was modified 7 months ago 2 times by
radiostv
https://www.radios-tv.co.uk
Hi Guys, sorry to pester you but this problem is now stopping me from adding attachments to new posts.
Personally I've got over 500 attachments uploaded and the interface just takes an absolute age to load if at all, it now sits blank. If I wait over five mins it starts to show previous uploaded photos but is sluggish. This is because its trying to load the whole lot rather than paginate. So I cannot add another attachment as it takes too long.
This is going to stop my whole forum in its tracks as the community is very photo orientated, between the 250 members they are 21,000 attachments. They will all be suffering this problem.
Please help.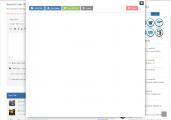 https://www.radios-tv.co.uk
To prove the point I tested further by creating a new user who had not uploaded any attachments. The interface works fine for the new user and I can upload files without any problems, the interface functions as expected.
The attachment interface bug is definitely happening for members who have many, many photos as in my case and others as it tries to load them all into the interface window.
https://www.radios-tv.co.uk
Appreciate you guys are likely very busy but is there any chance member of the support team can help look at my fault and determine if there is a solution? Maybe look at the database etc?
This post was modified 5 months ago 2 times by
radiostv
https://www.radios-tv.co.uk
Hi @radiostv,
As a temporary solution, I can suggest you the following changes. 
Put the following code in class.wpForoAttachUploadHandler.php file as shown in the screenshot. The file is located in the  wp-content/plugins/wpforo-advanced-attachments/includes/ folder.
$files = array_diff($files, array('.', '..', 'thumbnail'));
$files = array_slice($files, 0, 20);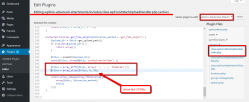 Hi @astghik
I cannot thank you enough, that works a treat.
A fantastic temporary solution now my members with many attachments, can now continue to use the attach interface once again. 
I guess I will need to keep re-editing and adding this code if the plugin gets further updates.
Once again many thanks.
https://www.radios-tv.co.uk