Paid Addons Support Forum Only
Please note, that here we only support Paid Addons issues and questions.
gVectors Support staff works from 6am to 6pm (GMT+0)
All questions related to wpForo and wpDiscuz free plugins should be asked in the corresponding plugin support forum:
Maximum upload file size
My hosting provider has increased the Maximum upload file limit to 1500M, so I go to: Forums > Settings, but when I try to change the "Maximum upload file size" from 256M to 1500M, the system always turns it back to 1.5M (pls see 2 screenshots attached, s1.jpg is the 1st screenshot)
Please advise what should I do, thanks.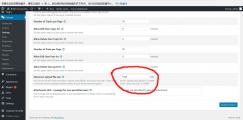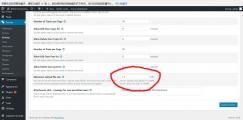 Hi @peterwangbiz,
Please navigate to Dashboard > Forums > Settings > Addon > Attachments admin page, increase the "Maximum File Size" options value.
hello 
how to be able do mod this 
i moded wp-config.php 
@ini_set( 'upload_max_size' , '200MB' );
@ini_set( 'post_max_size', '250MB');
@ini_set( 'memory_limit', '300MB' );
if i mode .htaccess web page not loading anymore 
from web Statione PHP setting -> edit -> core tab all variables that was 32 set to 128 
what next
You should ask your hosting service to increase PHP max upload size and max post size.
well all this is on synology and all setting in php was modified but no success

wpforo-advanced-attachments-1.2.3