[Solved]

Attachment file size limited to 50 Byte!
Hello
After some updates of Wordpres and Wpforo the maximum file size in posts get limited to 50 Byte. Before it was 50 Mega Byte and worked fine.
Here some screenshoots of my settings and this issue: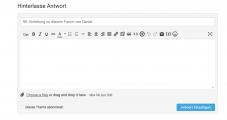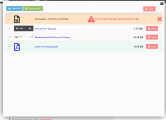 Server settings and wpforo settings all looke fine. Maximum file size is there 50 Mege Byte. So I don't know, what could be wrong here?
Thanks for your help!
Daniel
Hi @danielhunziker,
Please navigate to Dashboard > Forums > Settings > Addons > Attachments admin page and check the value of the "Maximum File Size" option. 
Hello @Astghik
Thank you very much for your answer. For some reason I just didn't found this option, only the other options (screenshoots above).
I've changed the maximum filesize there and it works perfect now.
Thanks
Daniel