Too many ads showing
Please navigate to Dashboard > Forums > Settings > Addons > Ads Manager admin page and configure according options. Then delete all caches: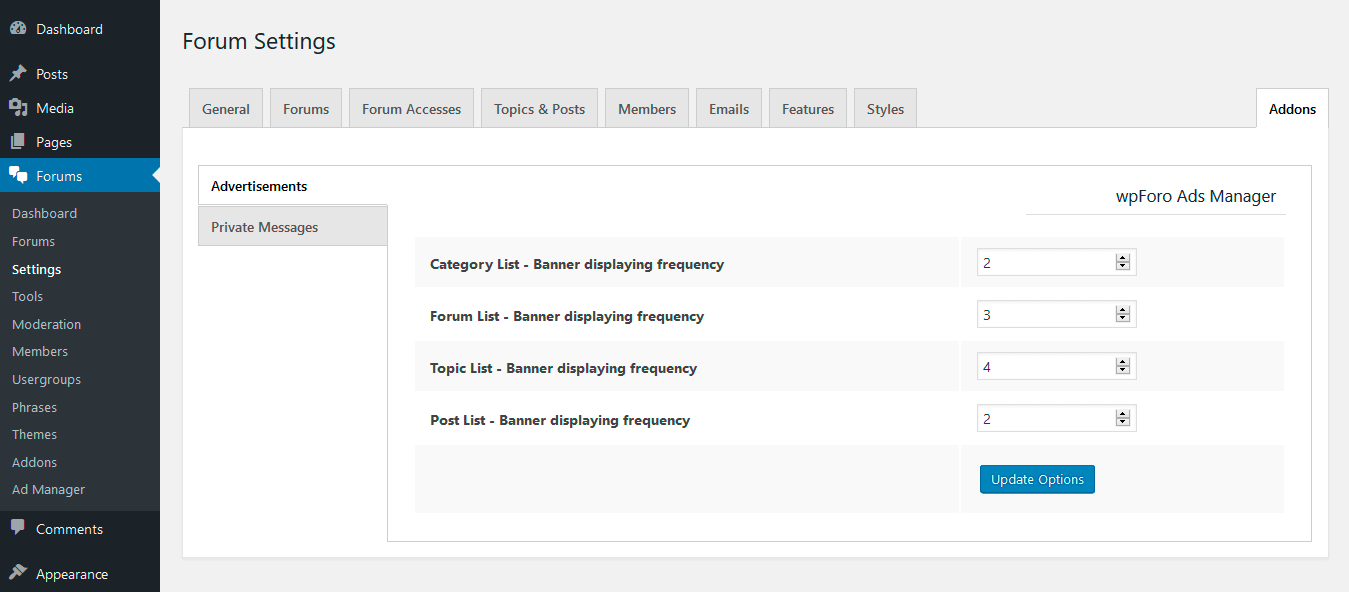 Tom,
Thank you for your response. I understand how it works better now, however I can't set it the way I want to.
I interpreted 'Banner Displaying Frequency' as how many times it would show. Therefore I set it to '1'. What that actually means though is display the ad after every 1 post. If I set it to 2, it displays after every 2 posts and so on. 
I only want to display one ad, within the posts, but this is only possible if I place it after the very last one. 
For now, I cannot use the plugin. Do you think your team will be enhancing it?
Thank you
I think the best location for your case is the "Forum Head". Have you tried this one?