Paid Addons Support Forum Only
Please note, that here we only support Paid Addons issues and questions.
gVectors Support staff works from 6am to 6pm (GMT+0)
All questions related to wpForo and wpDiscuz free plugins should be asked in the corresponding plugin support forum:
Can't enable Google+ Login
Topic starter
11/05/2020 4:26 pm
Hi All,
I have followed the instructions here to enable Google + account login for wpDiscuz
and after that what I try to login it shows me this error:

Then I added my website URL in the "Authorized JavaScript origins" and it worked I can see the login option to google, but after I login nothing happen and it my website it shows loading icon beside connect with Google +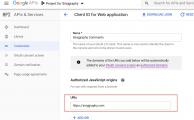 Kindly see this my settings is it correct?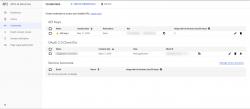 Also I have added the "Authorised redirect URIs" as below:
https://sirajgraphy.com/wp-admin/admin-ajax.php?action=wpd_login_callback&provider=google
Thanks.
Topic starter
11/05/2020 9:54 pm
Thank you @elvina for replying,
here is the URL for the connect with Google +:
https://accounts.google.com/signin/oauth/identifier?redirect_uri=storagerelay%3A%2F%2Fhttps%2Fsirajgraphy.com%3Fid%3Dauth392428&response_type=permission%20id_token&scope=email%20profile%20openid&openid.realm&client_id=1062082352201-k7im55dsfc0uamgtacc8n240nh1tf8oc.apps.googleusercontent.com&ss_domain=https%3A%2F%2Fsirajgraphy.com&fetch_basic_profile=true&gsiwebsdk=2&o2v=1&as=aziiEx5JMPH0yfZImUIvDg&flowName=GeneralOAuthFlow
And I made sure it's enabled: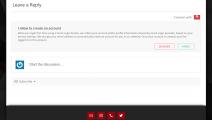 We've just checked with different browsers, and don't find such an issue, everything works as expected. See the recorded video below:
https://www.screencast.com/t/yoaeC0E9E58
Also please note, never use incognito mode with Google + login or other login buttons. Google + login button doesn't work on incognito mode, it cannot add cookies and start the session.