Hi,
am I always gonna see this when the Advanced Attachment Plugin Maintenance Expires every year?
 "Automatic update is unavailable for this plugin.To receive automatic updates license activation is required"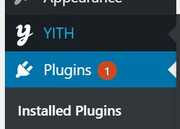 I shouldn't have to extend my Maintenance Plan to make this go away especially if there are no new features yet I need right now.  😉
Please tell me how to make this go away.  thx!
s.