Description
wpDiscuz Voice Commenting addon adds a microphone icon/button on the right side of comment editor toolbar. This button allows to record your voice and post it as a comment. The record processing is performed by your device. Once you click the microphone icon, it asks you for corresponding permission:

If you click the [Allow] button, it starts the voice recording process. You can see the recording timer with [Stop] and [Cancel] buttons:

During recording, the record button will be changed to a stop and cancel buttons. Click stop to stop the recording. Once record is stopped, you can either post it as a voice comment or delete it:

If you delete the record, it'll suggest you again [Record] or [Cancel]:

The voice comments will be displayed as a regular comments based on comment/reply hierarchy with the audio player. People can click the play button and listen to your message. The audio player looks different on different browsers because it's a built-in HTML5 audio player provided by browsers: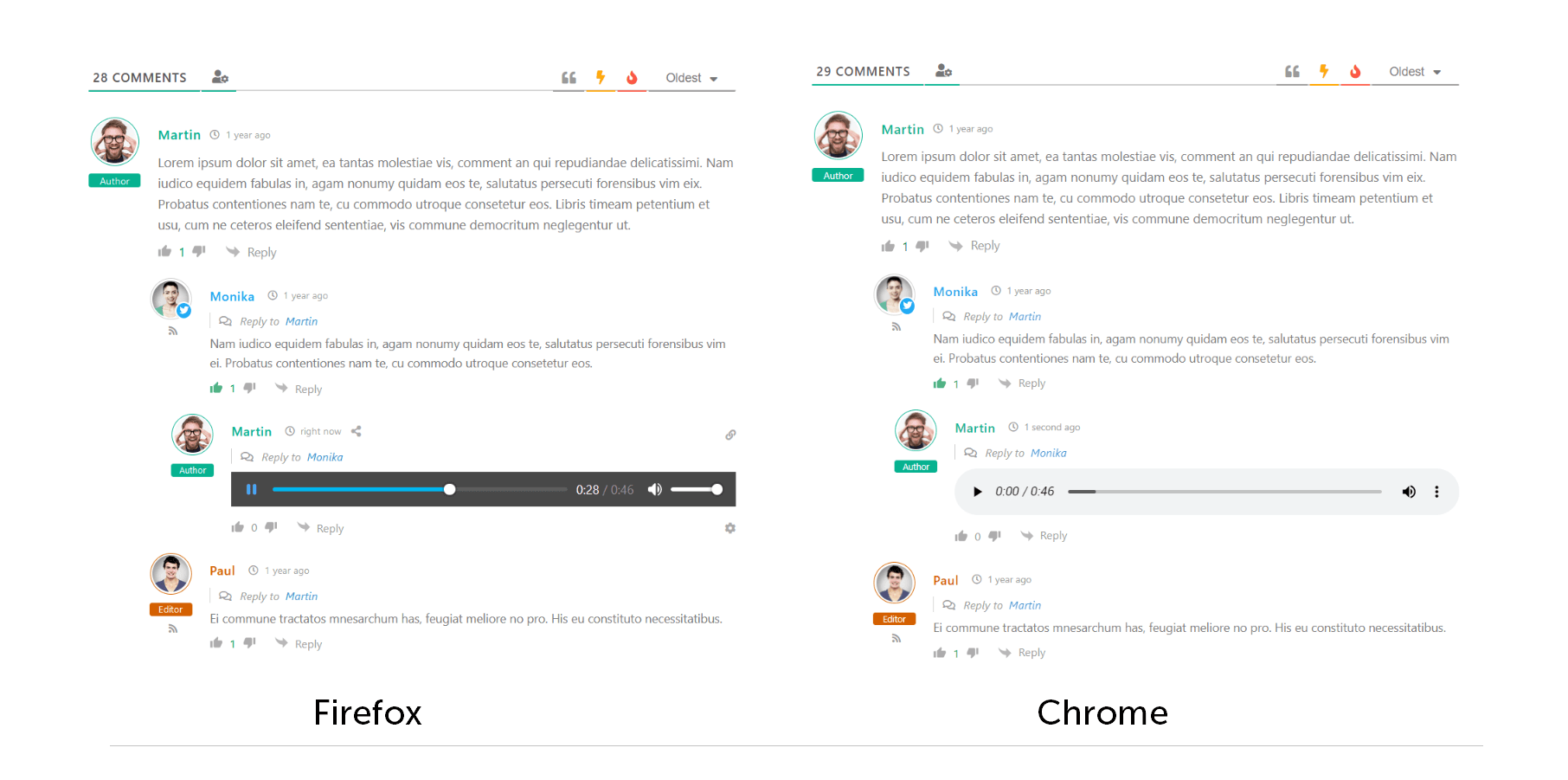 In the Dashboard > wpDiscuz > Settings > Voice Commenting Tab, you can manage the following settings:
Enable/Disable voice commenting for certain comment forms
Voice comment recording time limit
Allow voice commenting per user role
Allow guests to post voice comments
Allow voice comments editing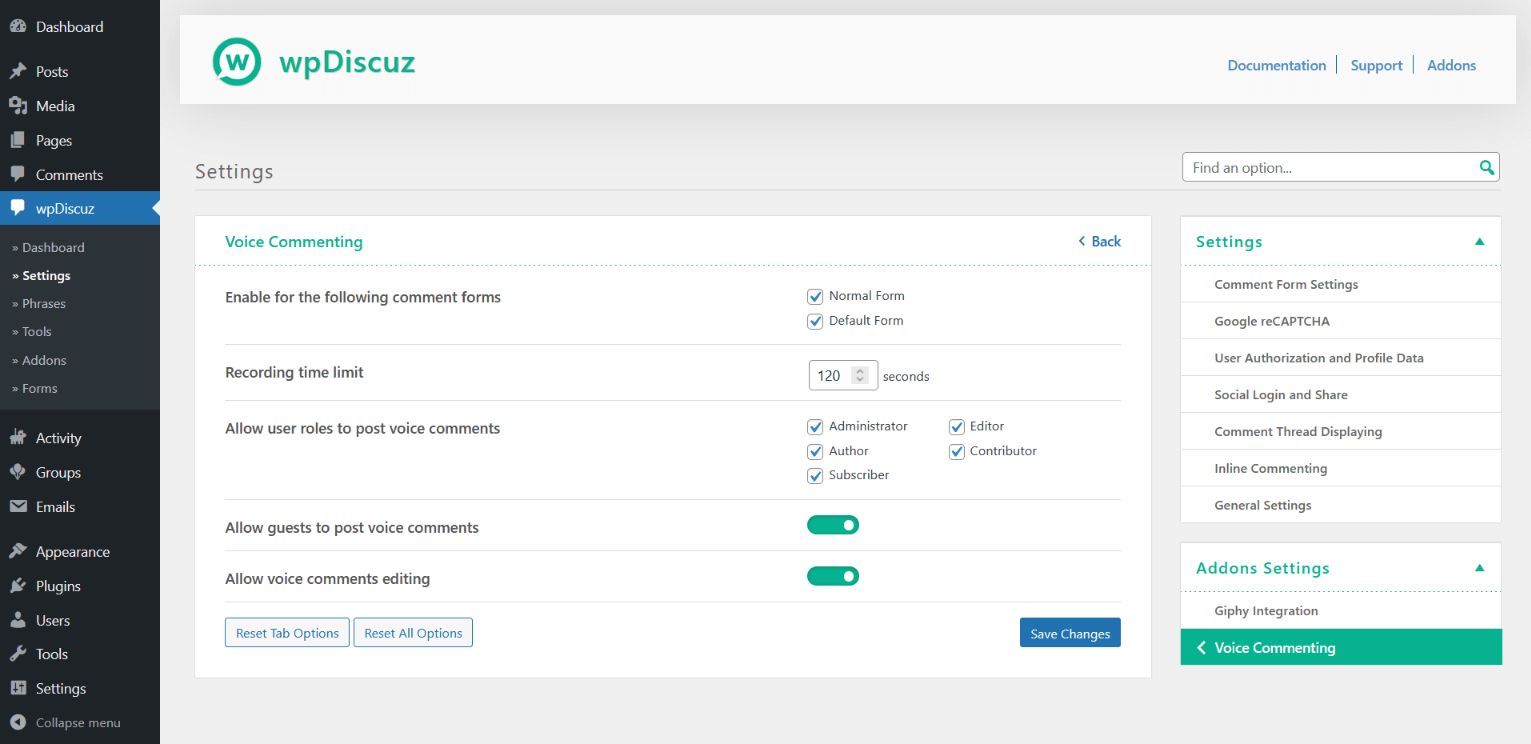 Installation and Configuration
This addon installs like any other plugin for WordPress.
Access to wpDiscuz Voice Commenting addon is provided immediately after you've paid for your order. Upon completing registration/checkout, you may log in at gVectors.com. We will also email you after registration/checkout, with a link to the login page. Then download the installation package.
Navigate to

Dashboard > Plugins > Add New

admin page and upload addon ZIP file, then activate it.
Once the plugin is active, go to

Dashboard > wpDiscuz > Settings > Voice Commenting Tab

to begin configuration…
It'll ask you to activate with license key you got via email or in your account page, just insert the key and activate it.
If for some reason you cannot install this plugin using WordPress plugin upload system, please do that with this alternative way. Unzip, and then upload the /wpdiscuz-voice-commenting/ folder to your /wp-content/plugins/ directory using an FTP application like FileZilla; or any other FTP program is fine also. Make sure you have not double /wpdiscuz-voice-commenting/wpdiscuz-voice-commenting/ directories nested inside each other, please correct this before you continue. Then in WordPress, go to WordPress Dashboard > Plugins, and then activate the wpDiscuz Voice Commenting addon.