Paid Addons Support Forum Only
Please note, that here we only support Paid Addons issues and questions.
gVectors Support staff works from 6am to 6pm (GMT+0)
All questions related to wpForo and wpDiscuz free plugins should be asked in the corresponding plugin support forum:
[Solved]

User Field Search not Working
I added a Member Field called "AUG Local":
I listed 63 possible values for the field:

Then I populated the field with a value of "USA - Columbus, OH" for my user:
https://www.augforums.com/augforums/profile/timrodman/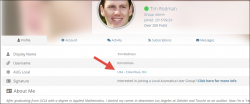 But when I try to search for all members with "USA - Columbus, OH":
https://www.augforums.com/augforums/members/
I get this error: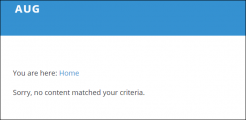 Any ideas why I'm getting this error? Is 63 possible field values too many for a custom user field?
Hi @tim40,
Please send the admin login detail to the info[at]gvectors.com to allow us to check the issue.
Hi Elvina,
This has been resolved somehow. I'm not exactly sure how, but it's working which is great!