Paid Addons Support Forum Only
Please note, that here we only support Paid Addons issues and questions.
gVectors Support staff works from 6am to 6pm (GMT+0)
All questions related to wpForo and wpDiscuz free plugins should be asked in the corresponding plugin support forum:
[Solved]

MyCred hooks for different types of points shows all of them
Hi,
I have 2 types of mycred points. When i use any points hooks for WPForo or WPDiscuz they always shown both instead of particular one i want to.
And when i use hooks for both types of points it shows double information
Please navigate to Dashboard > Points(or the custom point created by you) > Hooks admin page, find the Active Hooks section, edit the wpForo Integration or the wpDiscuz Integration tab and uncheck the "Display earned Points under comment author avatar" option for the integration.
See the screenshots below.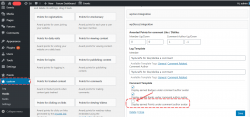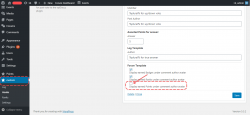 Ok, i rephrase, i want to display earned points but not both of them, only one!
If you still dont understand what i want, a bit later i will introduce a php code or css code that i intend to modify for the sake to hide one of "point" records
Oh, thanks God and the programmer, the latest patch fixed the problem! What about Wpdiscuz? There is exactly the same problem, or i have to create separate topic WPDiscuz section?