[Solved]

oEmbed Widget goes wild
Hi,
I use the current version of wpForo Embeds.
On my firsts tests the preview of linked pages goes wild and covers parts of the post and even parts of the page outside the post including the posts menu and the forum sidebar.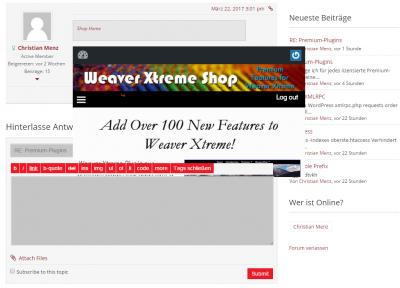 this does not happen to all links. I had this effect for example on
Please leave some URL, this is a site specific issue, it  conflicts with your website CSS, I think the theme is out of Wordpress standards. I'd recommend change theme or let us debug it.
To whom it may concern... I fixed this for myself because the support says it can't be troubleshooted.
Add this custom CSS to your site to ensure that posted links do not exceed the post when oEmbed feature is enabled:
iframe.wp-embedded-content { position: relative!important; }