Hello,
I can use the attachment load images as admin without a problem.
When using as a member/user I get the following when I open the attachment window.
It gives me the top image and menus of my site and it is non-functional.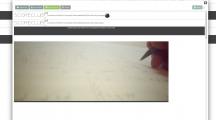 Once I close the window I get this weird double and quadrupled menu on my screen.

And at that point I am logged out.
Don't know where to look for that.
Thank you,
Alain