Paid Addons Support Forum Only
Please note, that here we only support Paid Addons issues and questions.
gVectors Support staff works from 6am to 6pm (GMT+0)
All questions related to wpForo and wpDiscuz free plugins should be asked in the corresponding plugin support forum:
[Solved]

Attachment works for admin not for user
Hello,
I can use the attachment load images as admin without a problem.
When using as a member/user I get the following when I open the attachment window.
It gives me the top image and menus of my site and it is non-functional.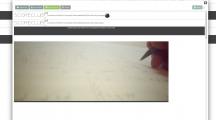 Once I close the window I get this weird double and quadrupled menu on my screen.

And at that point I am logged out.
Don't know where to look for that.
Thank you,
Alain
Hi @scoreclub007,
Please register some new user and send the user's login details with your forum URL to info[at]gvectors.come mail address to allow us to check it.