Hello,
I recently purchased 7 wpForo addons and activated them, after I noticed that I'm unable to login and the layout has filled the screen instead of there being a gap surrounding the forum.
I have deactivated the addons one by one and found that wpForo Private Messages messes up the layout and wpForo Emoticons stops me from logging in.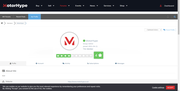 Can anyone help me fix these issues?
Thanks