Hello,
I bought the Embeds addon.
Looks to work fine. When we post a link from YouTube the player appears but after one refresh it is gone. The message is empty (see att)
I tried to load in the page on different ways (AJAX, load whole page) this did not work.
Also lazy loading does not solve this.
When I EDIT the post the link is visinle.
See 2nd screenshot.
Any idea what I can do?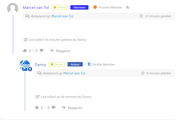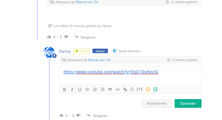 ?