Paid Addons Support Forum Only
Please note, that here we only support Paid Addons issues and questions.
gVectors Support staff works from 6am to 6pm (GMT+0)
All questions related to wpForo and wpDiscuz free plugins should be asked in the corresponding plugin support forum:
Embeds doesn't work.
Hello,
I installed Wpdiscuz-Embeds-1.0.1 on my wp-discuz 7.0.3 and nothing works!
Here are my settings :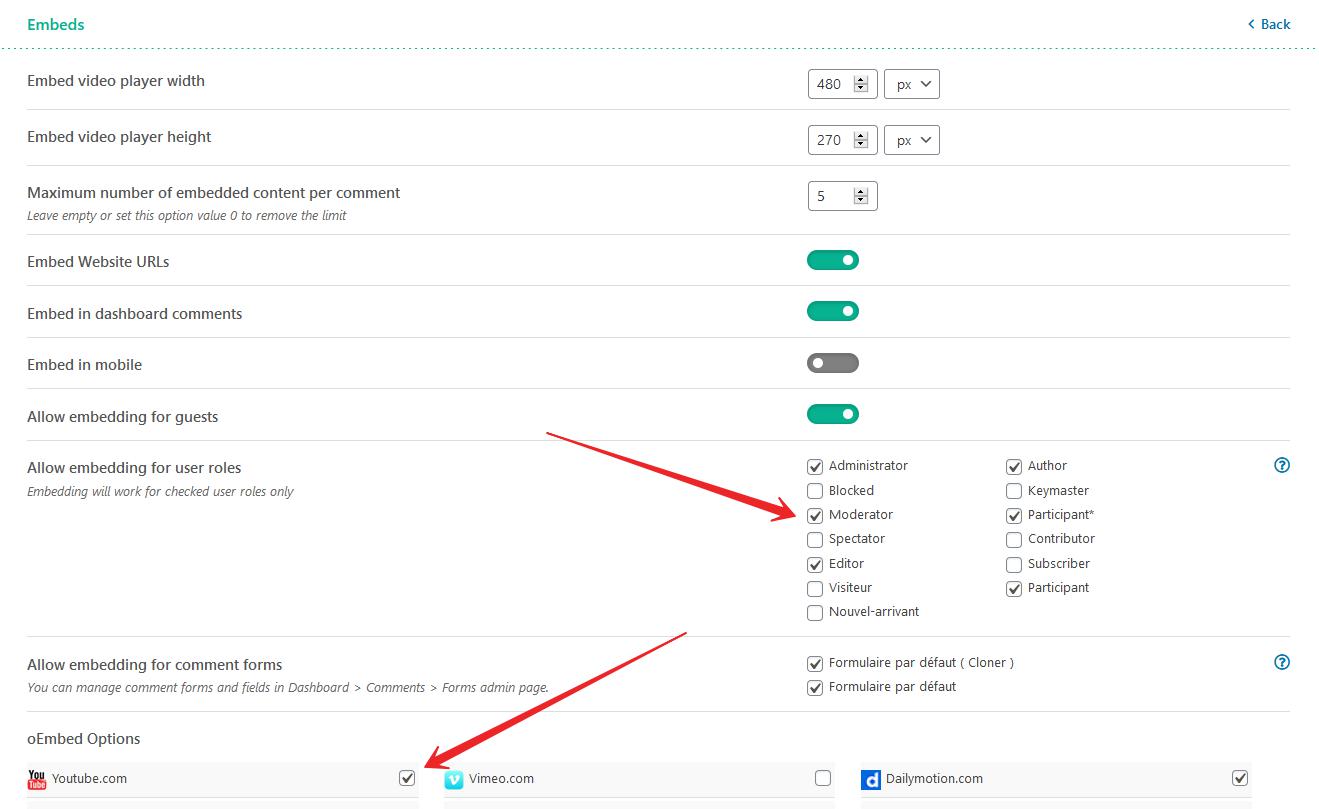 And here's the result: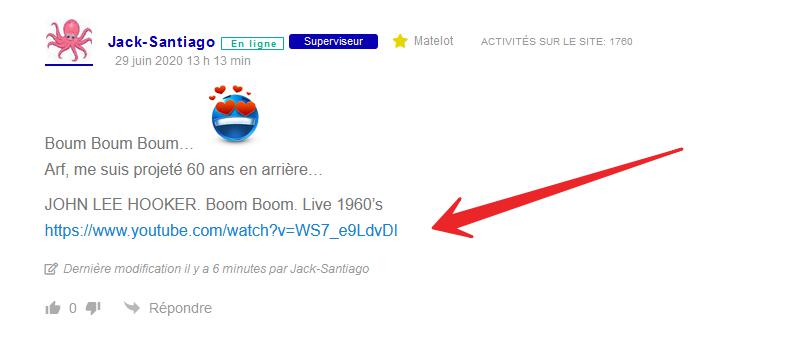 A reply please.
Thank you,
Jacques.
Hi @jacques-quinet,
There is two possible reason of the issue.
The first one the URL is wrong, so please edit the post and make sure there is no any unnecessary part of the URL.
The second possible reason, there is some plugin that manipulates with the URL's that caused the issue.  So please deactivate the plugins one by one and check after each deactivation to find the problem maker one.
Hi Elvina,
What does it mean "URL is wrong" ?

And when you talk about the plugins to disable, are you talking about ALL the plugins or just the Wpdiscuz ones?
Sorry, but no way :
When I click on the video here's what I get: