Social Media Share Icon not working well
When the social icons are made to show at the front end of wpDiscuz comment,on a mobile phone. (Mobile phone view)
When a user clicks on any of the icon on the front page the page becomes unresponsive, once the user slide the page to the right.
Kindly help resolve.
Kindly find the attached for responsive(When social icon are not clicked) and not responsive (When social icon is clicked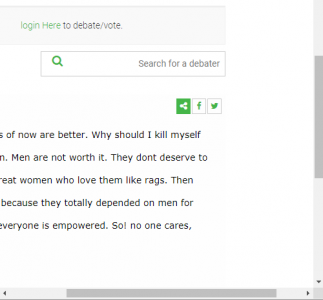 )
I think wpDiscuz has a JS/CSS conflict with your theme. Please leave website URL to allow us debug JS errors.