Paid Addons Support Forum Only
Please note, that here we only support Paid Addons issues and questions.
gVectors Support staff works from 6am to 6pm (GMT+0)
All questions related to wpForo and wpDiscuz free plugins should be asked in the corresponding plugin support forum:
Hello,
I can't change the size of my stikers.
They always stay in the same dimension.
Here are my settings: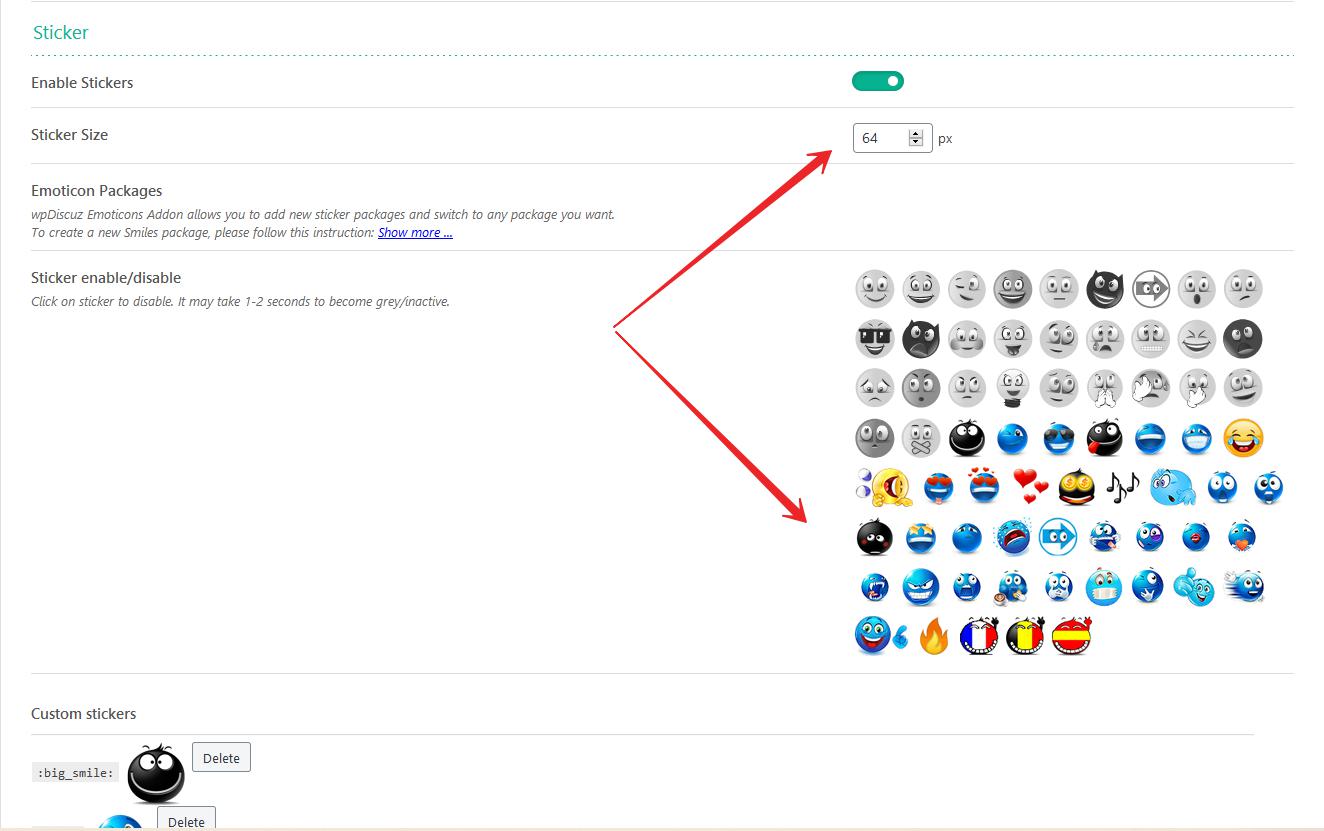 Can somebody help me?
Thank you.
Jacques.
Hi @jacques-quinet,
There is no such issue on our test website.
Please navigate to the Dashboard > Comments > wpDiscuz > Settings > Addons Setting > Emoticons admin page click on the "Save Changes" button. Then go to the frontend page delete all caches and press CTRL+F5(twice) and check again.
Hello, Elvina,
I found everything and did the upgrade.
It's all okay now.
Thank you so much for your help.
Have a nice day.
Jacques.
You can close the subject.