Can we restrict the messages to be sent only between the users and admins?
Hey guys,
I'm sorry if this is a feature already built in the add-on. I was just curious if this can be possible in the current version, as we plan to have a special section for private questions / answers about our lessons with our most valuable members (kind of a 1-to-1 support section). They would be able to message us directly keeping messages private (visible only to admins and the users who submitted them).
Keep up the good work!
Hi Cesar,
Are you talking about wpForo Private Messages addon? If so private messages are private. Only sender and receiver can see that messages.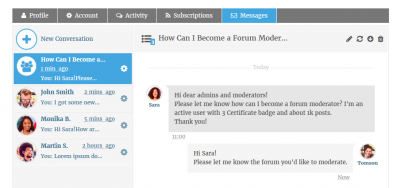 Also you can use Private Topics. wpForo 1.1.2 comes with Private Topic feature. If a customer set a new topic private it'll only be available for Admins and for the topic creator.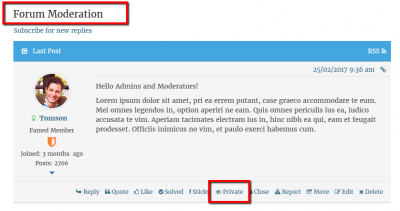 Edited: 11 months ago