comment translation bug
Hello Tom,
Just purchased and installed your comment flagging addon and experienced the same bug as above. See here (scroll down to bottom of page):  http://dev2.beperiod.com/en/
This probably requires a similar fix - please let me know.
Thanks,
Asaf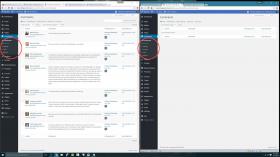 Hello Tom,
I am using your plugin on a multisite. Something happened as a result of the latest upgrade and in the root site, I no longer see the "Phrases" option on the WP dashboard. It used to work before the latest upgrade, and works in all the sub-sites, but not the root one (see attached screenshot).
Please review and advise.
Thanks,
Asaf