Paid Addons Support Forum Only
Please note, that here we only support Paid Addons issues and questions.
gVectors Support staff works from 6am to 6pm (GMT+0)
All questions related to wpForo and wpDiscuz free plugins should be asked in the corresponding plugin support forum:
Stars Not Working
Hi  edkestler,
your current active theme or some other plugin adds extra <svg> tags after each input created by wpDiscuz.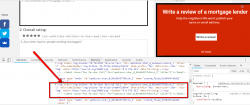 Please deactivate plugins one by one and check after each deactivation. Then switch to some default them and check again to find a problem maker. Keep the cache plugin disabled during this testing process. 
Also, probably, you've done a customization and added <svg> tabs by yourself. If so please remove those (it makes conflict with wpDiscuz code), and it'll work fine. 
I disabled all the plugins, I changed the theme, I installed it on another site with 2017 WP Basic theme. Could something else be going on? It is not working. The stars are not clickable.