Paid Addons Support Forum Only
Please note, that here we only support Paid Addons issues and questions.
gVectors Support staff works from 6am to 6pm (GMT+0)
All questions related to wpForo and wpDiscuz free plugins should be asked in the corresponding plugin support forum:
Hi, i bught the olugin polls and aktivated it in my wordpress, how do i make an poll? I cant`t find any plase to make an poll. only a place for setting.
Hi@steder,
Thank you for your purchase. 
Polls are created when creating a thread. See the screenshot below. At the bottom of the Add Topic screen, there is a button [Create Poll] for poll creation. Just click on this button and enter in the number of options you want the poll to have (this can be changed later, but after the first vote you'll not be able to edit poll data). The poll will be published once you submitted the topic.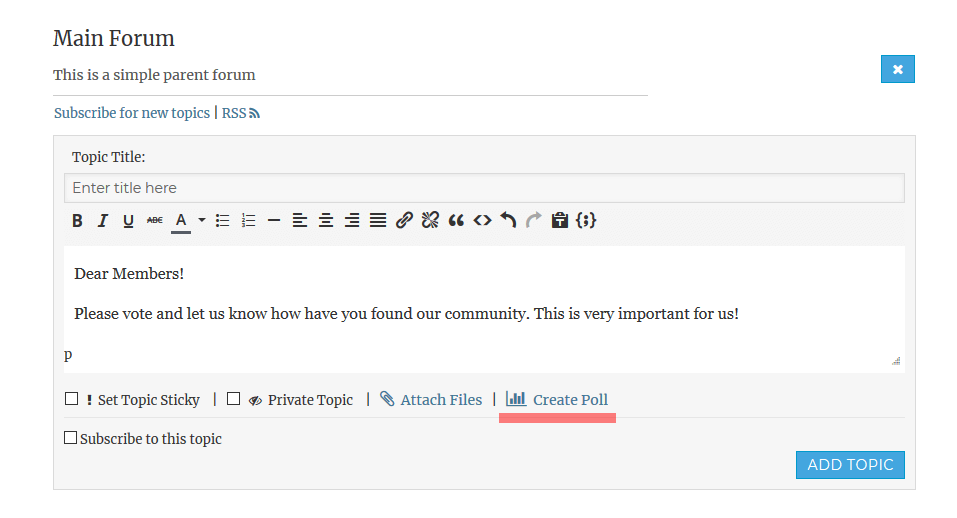 Thanks for the quick reply, issues are resolved and working.thumbs up....