Paid Addons Support Forum Only
Please note, that here we only support Paid Addons issues and questions.
gVectors Support staff works from 6am to 6pm (GMT+0)
All questions related to wpForo and wpDiscuz free plugins should be asked in the corresponding plugin support forum:
Black Screen
Hello Guys,
I uploaded my first photos today via the addon plugin. Upload went well and the files are not large. However when I go to view a photo in expanded view I get a black screen of death. Its not shaded or anything but simply black. Screen shots attached, and this is a link. https://autotraderimports.com/community/car-photos/mercedes-benz-560-sel-fr4om-1989/
By the way its a great plugin you have made.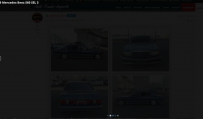 Thank you @grayson9, 
It seems you're using some additional plugin that affects on wpForo Advanced Attachments add-on styles. Please see the screenshot,  Those are not the plugin styles.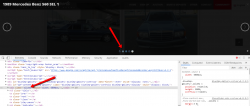 Please deactivate plugins one by one to find the problem maker plugin. 
Hello
I have de-activated every plugin as you suggested over a 1 hour period. I am still suffering from a black screen of death. The only plugins currently operational are yours and Classic Editor. Can you please check this again before I buy another plugin which I plan to do.
I deleted that topic and added another and still get black death. http://autotraderimports.com/community/car-photos/mercedes-benz-560sel-from-1989/
Please help
I dont have a gallery widget unless it is part of the template. For that I dont know. There is no gallery widget in the list. sorry
Honestly I have never done such a thing. I am a simple car exporter trying to keep my website alive amongst the big monsters. I have huge fear about turning off plugins lol.