[Solved]

Deleted Ad Shows Up, Can't Create New Ads
Okay, so I purchased and activated the Ads add-on and went to create an ad.  I placed an ad using the shortcode from my current Ads in the visual box as I would normally do.  The Ad didn't parse and literally showed the shortcode.   (See photo)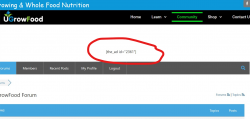 I went back in to edit the Ad and placed an Amazon banner ad via the Text input and updated the listing successfully. (See photo)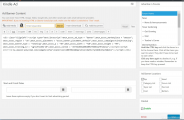 I reload the community where the old ad was and it still shows the old unparsed shortcode.  
I deleted the ad completely, created a completely NEW ad and it all seems to have saved everything correctly.  Then I go to the live site page  - shortcode from 1st ad attempt is STILL there. 
OH and the ad ONLY shows up when someone is logged in.  Is there a setting to change that? Well, once I get it working.