[Solved]

Fresh install and no Ad Manager Option
Hi @patinanation,
Thank you for your purchases and for contacting us!
Could you please check one more time There should be Ad Manager item in Dashboard > Forums admin page, and also the Advertisements subtab in  Dashboard > Forums > Settings > Addons admin page.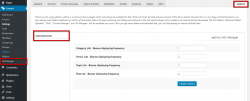 Hi @patinanation,
Please send login details to info[at]gvectors.com to allow us to check it.