wpDiscuz 7 Beta Version is Released!
Today, on 01.20.2020 we're excited to release wpDiscuz 7 Beta 1 into the wild!
The version 7 has been in development since December 2018. About one year of hard work is ready to be tested. It's hard to believe it's been so long since our last major v5 release, but sometimes good things are worth waiting for.
Recent polls widget goes empty after a week
It seems the recent polls widget clears itself after a few days?
I posted a poll just over a week ago however now the poll no longer shows in the sidebar, meaning there is an odd space.
Does that mean if no one posts a new poll weekly then there will be the odd space in the sidebar with the header 'Recent polls' but no poll under it?
https://smallcaps.com.au/forum/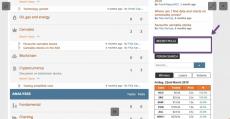 This is designed to work in the following way: if the value of the "Timeout in days" option unlimited it'll always display in Recent Polls widget. However, if the Timeout of all the polls is expired nothing will be shown in the widget area. 
The option to set poll timeout is located at the bottom of the editor. Please see the screenshot: