Paid Addons Support Forum Only
Please note, that here we only support Paid Addons issues and questions.
gVectors Support staff works from 6am to 6pm (GMT+0)
All questions related to wpForo and wpDiscuz free plugins should be asked in the corresponding plugin support forum:
Recent polls widget goes empty after a week
It seems the recent polls widget clears itself after a few days?
I posted a poll just over a week ago however now the poll no longer shows in the sidebar, meaning there is an odd space.
Does that mean if no one posts a new poll weekly then there will be the odd space in the sidebar with the header 'Recent polls' but no poll under it?
https://smallcaps.com.au/forum/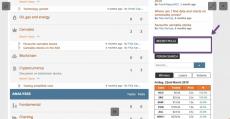 This is designed to work in the following way: if the value of the "Timeout in days" option unlimited it'll always display in Recent Polls widget. However, if the Timeout of all the polls is expired nothing will be shown in the widget area. 
The option to set poll timeout is located at the bottom of the editor. Please see the screenshot: