Paid Addons Support Forum Only
Please note, that here we only support Paid Addons issues and questions.
gVectors Support staff works from 6am to 6pm (GMT+0)
All questions related to wpForo and wpDiscuz free plugins should be asked in the corresponding plugin support forum:
[Solved]

Can't Mark Comments As Private
I bought this plugin with the expectation that I will be able to mark some comments as private. However, after installation, I did not see any way to do that. So, here is my question, after a subscriber posts a comment, how do I mark that comment as private?
Hi @revwildfire,
Thank you for your purchase. 
Once you install the add-on it adds a small button under comment textarea to set it private, also it adds [Private] button to parent comments to make it private after a comment is submitted.  See the screenshot.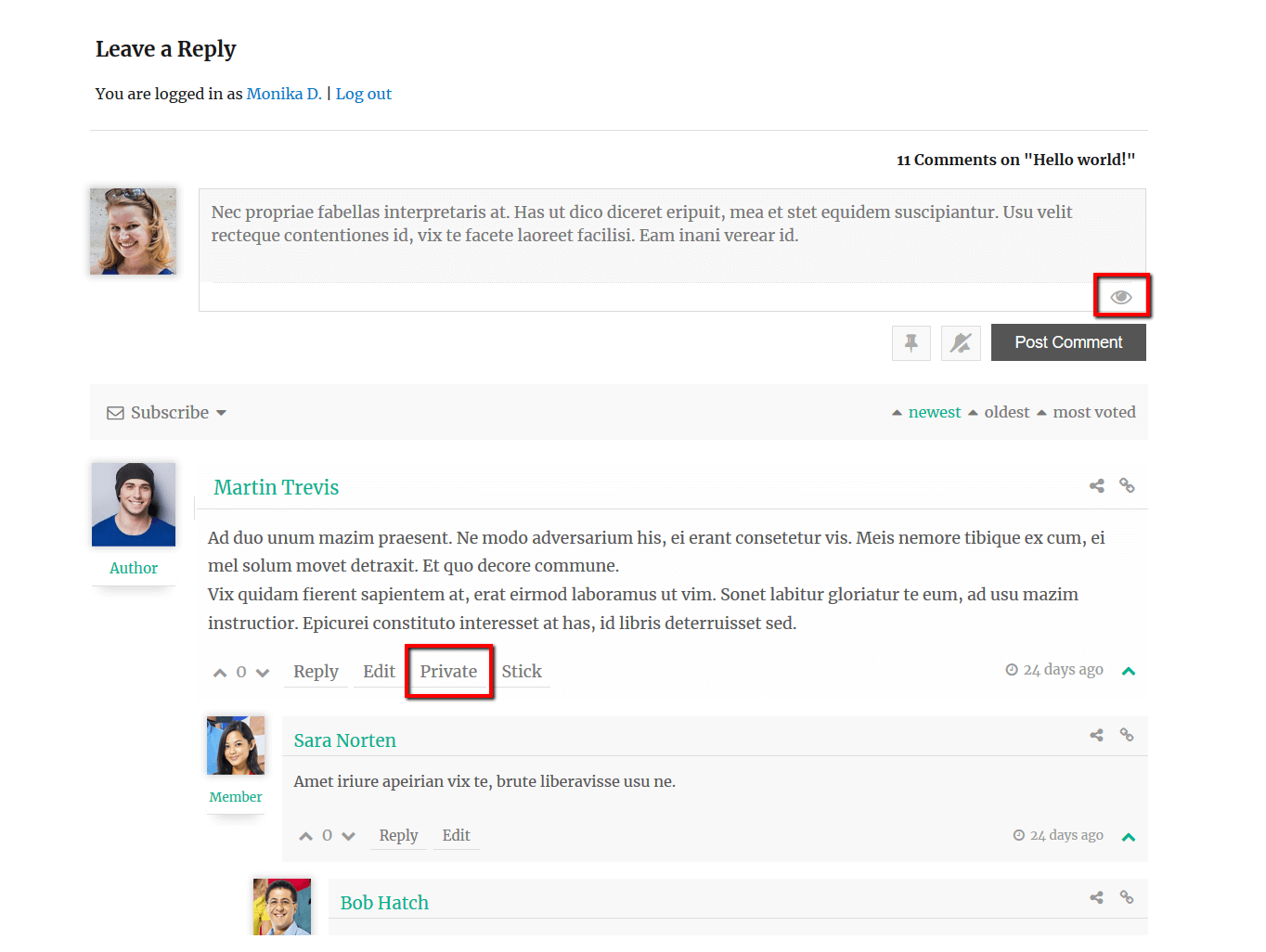 If you don't see the button please try to delete all caches and check again. In case the button will not be visible please leave some example URL to allow us to check it probably, it's just a CSS conflict.