Paid Addons Support Forum Only
Please note, that here we only support Paid Addons issues and questions.
gVectors Support staff works from 6am to 6pm (GMT+0)
All questions related to wpForo and wpDiscuz free plugins should be asked in the corresponding plugin support forum:
Making the forum full page
Hi,  I'm new here and also to WP and would like to ask for help on removing sidebars and widgets from the forum page and making the forum page full width please. I have been at this for 2 days and just can't seem to remove widgets without removing them from all the pages at the same time, this goes the same for sidebars. Very annoying.
I have tried looking for a plugin that removes widgets from specified pages and although I found wp-widget-page it doesn't show the forum page as an option.
Tried looking in the forum files but since I'm not a php coder I don't want toplay around with what I don't know.
Your help would be greatly appreciated.
This forum looks great and works excellently in doing what I need. Great work and thank you to all involved. 
This should be set in theme, edit the forum page and check the Page Template options.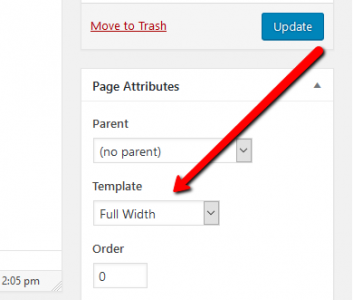 If your theme doesn't have full width or one col template you should ask the theme support to help you or create it manually: https://www.google.com/search?q=create+full+width+template+page+wordpress